AFMA - Learn 2D and 3D Animation Film Making
Advanced Animation Film Making Courses
Delves into the world of animation filmmaking and learn the cutting edge skills that will pave your way into the film industry. Join Best Animation Film Making Courses and become industry ready. 
Overview - Advanced Animation Courses
Enter the world of animation filmmaking and learn professional skills that will pave your way into the industry. Our animation Film Making course comes with a assured internship at award winning Toonz Animation Studio. Learn more about our AFMA course, which has the added advantage of an industry-endorsed curriculum.
Curriculum for Animation Film Making Course
Watching different types of Movies and learning film appreciation. Learning basic drawing skills and shading skills.  Students will get an idea on volume, dimension and start constructing Characters using dimensional lines. 
Get a good awareness about major milestones and personalities in Animation history. Will get an idea about different types of characters in animation. Students will learn basic human anatomy and will get an idea on weight balance and how to pose a character through using proper line of action. 
Students will learn storytelling basics and script writing basics and could create their own stories and scripts. Students will get  ideas about the importance of storyboards in films and will get ideas on camera angles, shots and staging in animation layouts.
Digital Graphics helps graphic designers better understand how they can communicate a message to audiences through visuals.
Digital 2D Animation is the art of creating movement in a two-dimensional space. This includes characters, creatures, FX, and backgrounds. The illusion of movement is created when individual drawings are sequenced together over time.
Post Production means editing of audio and visual materials to create a film. Assembles footage shot by shot, adds music  and incorporates other visual and sound effects. 
This module will help the students to get an idea about animation concepts and to gain in depth knowledge of learning animation in detail.
The Major concept of 3D Animation is 3D Modeling. Students can understand the height,width,depth of any object/character/assets.
Texturing & Shading in 3D makes the objects more realistic by giving life to the object by adding 2D texture.3D texturing allows to add more microscopic details to the surface of the models such as bumps and cracks.
Rigging helps to control the motion of 3D characters. Students can learn the skinning and character setup,facial expression.With good technical skills and scripting knowledge they can perform well and become Rigging Artists.
Lighting in 3D sets the emotion and mood that can make or break a film.This helps to get into the industry of Animation,Gaming & Movie.
Learning the effects of animation can help us to create explosions, water simulation,fire and crack etc. 
Accreditations & Partners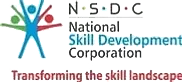 Flexible payment options for course fees with no interest loans