Why choose Toonz Academy?
Best Animation Institute in India
A legacy of over two decades of dedicated training of students in the best school for visual effects in India has meant that Toonz Academy always remains the top animation institute for students aspiring to take up animation as a profession. As we march ahead in our quest to reach newer heights and remain the best animation training institute in India, we consistently upgrade our technology, international curriculum and infrastructure to keep up with evolving animation techniques.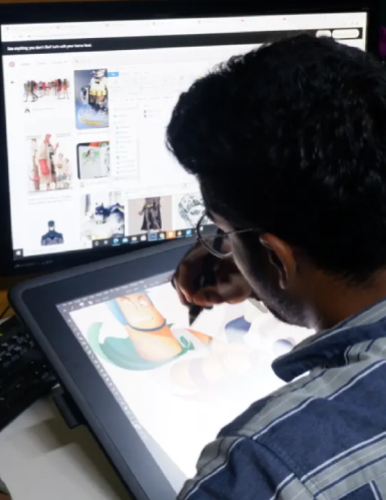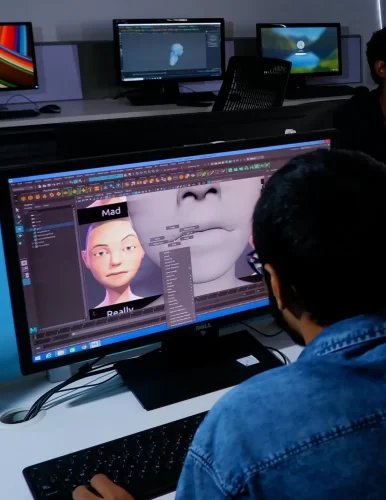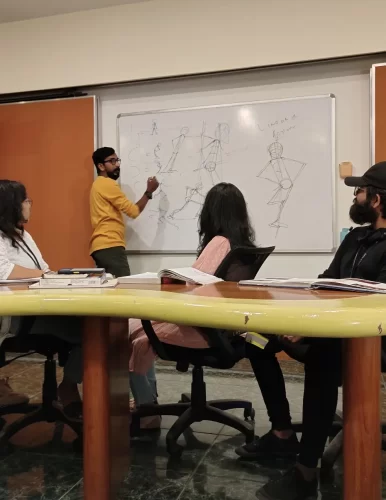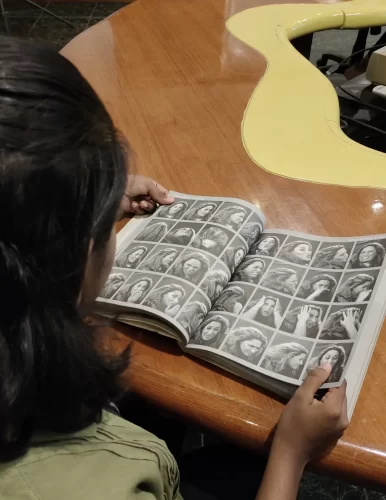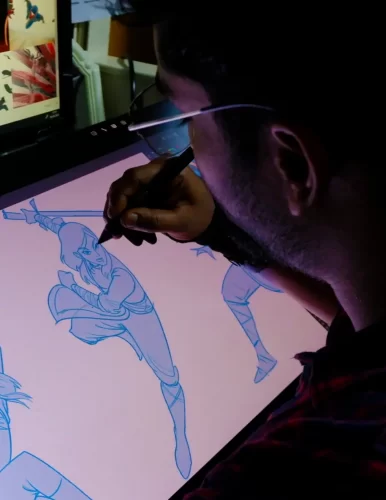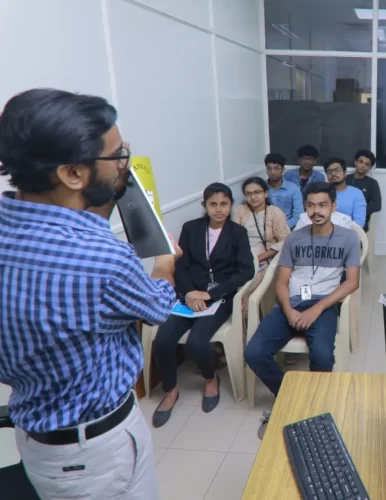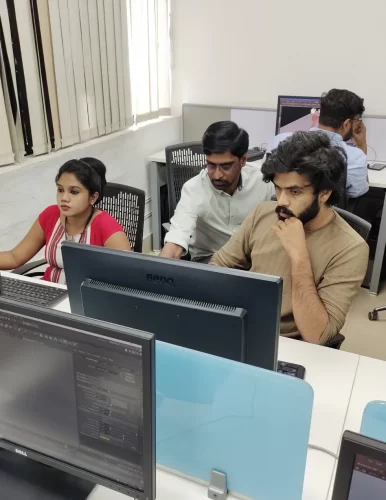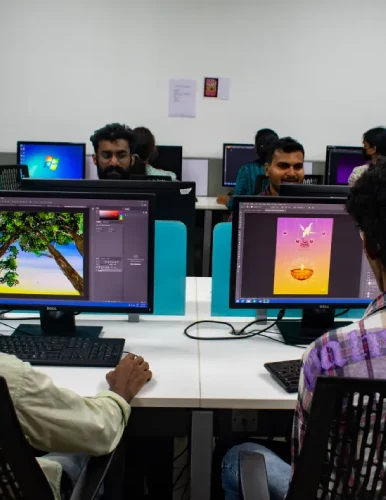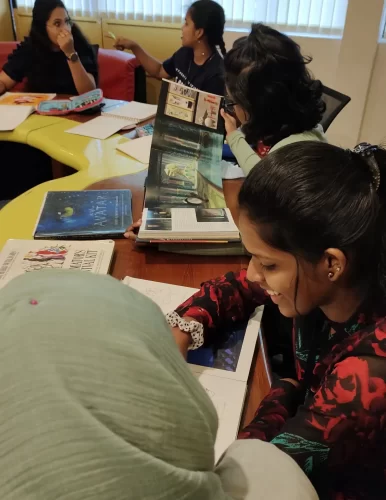 Multimedia Animation Destination
At Toonz Academy, we are committed to nurturing our student's passion for creativity and mold it into a valuable asset, this making any Toonz Academy student highly employable. We offer courses in 2D/3D animation specialization, animation film making advanced, visual effects advanced and digital graphics & motion graphics. Because we understand that things can sometimes get difficult, we even offer flexible payment options for course fees with zero interest rates! And not only that, we also offer a 3-month live studio internship for hands-on experience, followed by 100% placement assistance for the deserving ones. In this way, we provide a solid foundation for a thriving career in the media and entertainment industry for our students. Scroll down for an in-depth look!
years of
teaching
excellence
Transforming
Creative Minds
Top Animation School in India
Having been in existence since 1999, Toonz Academy has a reputation of being one of the best animation schools in India. Offering carefully curated courses of international standard, 
our 35+ highly experienced industry mentors guide the students to bring out their real potentials and talents. Learning from our top studio mentors not only gives our students hands-on experience, but also grooms them to become the most-sought after animation professionals in the country and abroad.
Best VFX Training Institute in India
Toonz Academy is from the house of India's best animation company – Toonz Animation Group, which has branches located in key parts of the world. Our skill building and career-oriented courses have helped our students secure financial independence from an early stage in their profession. There is a graduate from Toonz Academy in all top animation studios across India and abroad. No wonder then that Toonz Academy is considered as the best academy for visual effects in India. Our state-of-the-art modern facilities, international curriculum, experienced mentors and excellent infrastructure go a long way in ensuring that we are among the top VFX schools in India too.
Today, Toonz Academy stands out as a premium trend-setter and leader as far as the best animation institute in India goes!
Industry Accreditations & Knowledge Partners
Why should I talk to the Toonz Education Counselor?
Toonz Academy is the biggest name in the animation industry training  for decades and our faculty are industry experienced and highly motivated to help you choose the best course to kickstart your dream career.
Talk to our counsellor to understand the top animation courses offered and how you can pursue your passion and conquer greatest career possibilities in the industry.
Talk to our education counselor
Toonz Academy is the best school for animation with world-class training & lab facilities. I would like to suggest Toonz Academy to all. Best faculties with lots of experience. They provide placement. Overall, I can say this is the best animation training institute.



In my opinion, If you consider learning animation, Toonz Academy is the best animation training institution to start with. I really admire all the faculty members, they are very helpful. Toonz Academy provides internship and placement to their students.Toonz academy helped me to learn more new things in Animation.


Toonz Academy helped me establish the confidence I needed to build for my animation career. There are a lot of new things I got to learn about the Animation industry as well as discovering my own passion. This is one of the best schools for animation. They provide national and international projects exposure.


Toonz Academy provides quality education and has industry experienced mentors to help each student nourish and expand in their chosen field. I got an opportunity to be a part of Toonz Media Group as a 3D animation intern under the guidance of experienced and skilled mentors.


Toonz Academy helps us to improve our capabilities and provide us with experienced mentors to teach us about the various aspects of animation and skills during our course. I had the opportunity to be a part of Toonz studio as a 3D animator intern. We were given excellent guidance under mentors from the studio.
Toonz Academy is one of the best animation institutes for Animation, VFX and Game Development. I'm Studying AFMA( Animation Film Making Advanced). Good teachers and good Syllabus. Entertainment industry and classes are good. This course helped me to improve my Drawing Skills.


The best animation courses & quality education. Faculty support is really good. Toonz Academy is considered as the best Animation academy in India and you can become a better artist by studying here. Also you can upskill yourselves with advanced animation courses.



My experience in toonz animation was very nice and they do their duties well. One of the best animation studios in India. Nice atmosphere. They provide online animation courses. Toonz academy helped me to learn more new things in Animation.




From the studio that created
Award-Winning Animation shows